QRClip Update v1.7: Static and Dynamic QR Codes
2023-11-15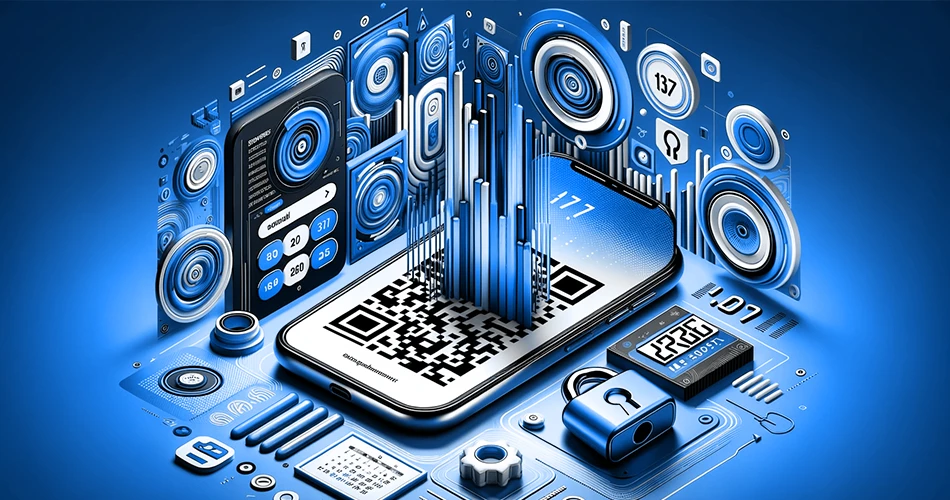 We're excited to announce the release of QRClip version 1.7, a significant upgrade to our file sharing application. This version brings enhanced features and unparalleled flexibility to your file sharing experience. Let's dive into the new features that make QRClip v1.7 a game-changer in the realm of digital sharing.
Extended File Expiration Time
First up, we've extended the file expiration time. You now have the option to set file expiration from 30 days up to 120 days. This flexibility allows you to control how long your files remain accessible, catering to both short-term and long-term sharing needs.
Revolutionary Dynamic QR Codes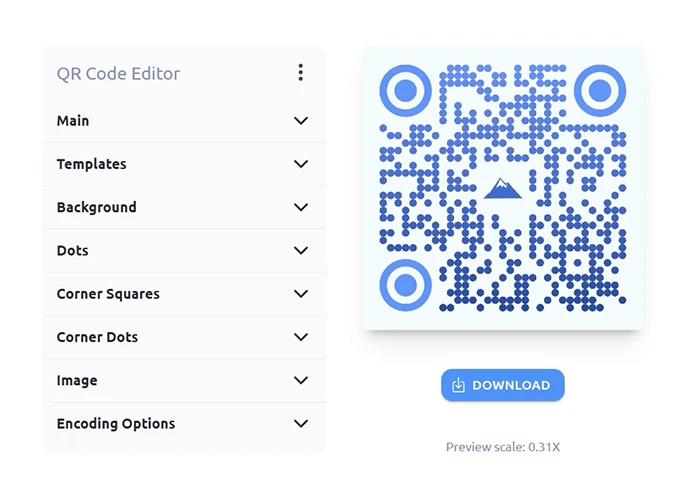 End-to-End Encrypted Dynamic QR Codes
The highlight of version 1.7 is our cutting-edge dynamic QR code technology, offering unparalleled privacy and flexibility in sharing. These QR codes come with top-level encryption, ensuring that your data remains safe and private. Only you and your chosen viewers can see what's inside, as even we can't access your links. This guarantees total privacy and freedom in sharing your data.
Password-Protected Links
Enhance your security further with password-protected links. This feature adds an additional layer of security, ensuring that only individuals with the password can access your content. Share with confidence, knowing your links are extra secure.
Control Over QR Code Accessibility
With v1.7, you have the power to decide exactly when your QR codes can be used. Set specific dates and times for when your content can be accessed. This is perfect for time-sensitive materials like limited-time offers or confidential information.
Set Scan Limits
Control how many times each link can be opened. This feature is excellent for exclusive offers or private messages, making every scan count.
Random Link Choice in One QR Code
Get creative by adding several links to one QR code. Each scan can lead to a different destination, providing variety and opportunities for experimentation.
Customizable QR Codes
Make your QR codes truly yours. Customize them to match your style or brand with options to choose your own colors, shapes, and logos. Stand out with QR codes that are uniquely yours.
Cost-Effective Dynamic QR Codes
Our dynamic QR codes are not only feature-rich but also incredibly cost-effective, offering unmatched value and flexibility. Each dynamic QR code costs just one credit for a full year's use. This means you can use your code extensively for an entire year without any additional charges.
What happens if you delete a code before the year is up? We've got you covered there too. We will reimburse the unused portion of your credit, ensuring that you only pay for what you use.
But the real value lies in the longevity of these QR codes. After the initial year, your dynamic QR codes will continue to function and allow unlimited scans, forever. This ensures that your content remains accessible to your audience for as long as you need it to be.
The only time you'll need to renew your code is if you want to maintain the ability to edit it. This feature is perfect for those who need to update their content or links periodically. Otherwise, your QR codes will remain active and scannable indefinitely, providing a lasting solution for your sharing needs.
So, with QRClip's dynamic QR codes, you're investing in a long-term sharing tool that adapts to your evolving needs, offering both immediate impact and enduring value.
Conclusion
As we embrace the innovative features of QRClip v1.7, the journey doesn't end here. The true potential of this update lies in your hands. Whether you are looking to share content securely, manage time-sensitive information, or simply stand out with uniquely designed QR codes, QRClip offers a solution tailored to your needs.
Now, it's your turn to experience the full capabilities of our platform. Visit our QR Code Creation Page where you can effortlessly create both static and dynamic QR codes. With a user-friendly interface and versatile options, you're just a few clicks away from transforming the way you share and secure your digital content.
Start creating your custom QR codes today and step into a world of advanced sharing with QRClip v1.7. Whether it's for personal use or enhancing your business's digital presence, our platform is designed to empower your sharing experience.
Explore, create, and share with confidence. Welcome to the future of file sharing with QRClip.